"Adv. Funct. Mater." By Academician Ren Luquan of Jilin University: Large Deformation and Fast Response Artificial Muscle Driver
2019-12-31 Source: International Bionic Engineering Society
Recently, researchers from Academician Ren Luquan's team of Jilin University and Professor Ren Lei's team at the University of Manchester in the United Kingdom jointly reported a voltage-driven Nafion ion-metal polymer with large deformation and fast response in the journal Adv. Funct. Mater. Composite materials (IPMC). The corresponding authors of this article are Professor Ren Lei of the University of Manchester and Professor Liang Yunhong of Jilin University, and the first author is Dr. Ma Qianqian of Jilin University.
In recent years, artificial muscles with high elasticity have been widely used in advanced fields such as biomedical and bionic robots. IPMC has the advantages of light weight, simple preparation, low driving voltage, and good bending characteristics. It is widely used in artificial muscles. However, in practical applications, it is often necessary to cooperate with large deformation and fast response to generate efficient braking, and IPMC artificial muscles are difficult to achieve large deformation and fast response at the same time, which greatly limits their practical applications.
的方法来制备具有较高质量金属电极的Nafion IPMC。 In this work, researchers reported an isopropanol-assisted electroless plating method to prepare Nafion IPMC with higher quality metal electrodes. The Nafion IPMC can respond without delay under the driving of lower DC voltage and AC voltage , and produce larger deformation. It is worth mentioning that when the frequency of the AC voltage is 19 Hz, the Nafion IPMC is driven by a voltage of 4 V, and its deformation response time is less than 1ms. IPMC exercise rate increased by 25 times.
Fig.1 Roadmap for preparing Nafion IPMC by isopropanol-assisted electroless plating
In addition, the researchers used a one-dimensional force sensor to measure the blocking force generated by the bending of Nafion IPMC. The results showed that the blocking force at the tip of the IPMC increased with the increase of the applied voltage, and the blocking force was greater than that of the conventional IPMC increased by about 10 times. In addition, the researchers fixed a heavy object on one end of the Nafion IPMC, which can withstand up to 20 times its own weight. In addition, the height of the heavy objects lifted by the Nafion IPMC arm can be precisely controlled by adjusting the driving voltage, which is expected to be applied to the robot arm in the future.
Figure 2 Nafion IPMC bearing performance test
The researchers applied Nafion IPMC, which has both large deformation and fast response, to a new type of bionic brake with multiple modes of deformation, and designed the bionic flower shown in Figure 3 to mimic the forsythia flower petal opening and closing process. Under the action of DC voltage, bionic flowers can achieve reversible petal opening and closing behavior.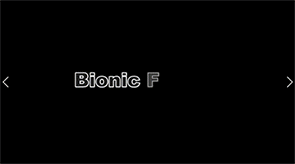 Figure 3 Bionic petals
The researchers then created a bionic vine to mimic the curling movement of a cucumber vine. As shown in Figure 4, the bionic vine was initially straight. When a voltage was applied, the vine could curl quickly without delay, and the process was reversible.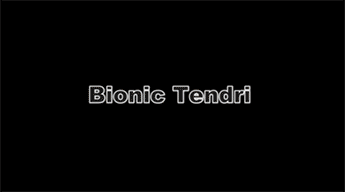 Figure 4 Bionic vines
In addition to simulating the movement of plants, researchers also used Nafion IPMC to simulate the movement of high-frequency wings of dragonflies. As shown in Figure 5, the dragonfly wings prepared by Nafion IPMC can achieve rapid vibration under high-frequency voltage drive, which indicates that Nafion IPMC has excellent performance in terms of large deformation and fast response.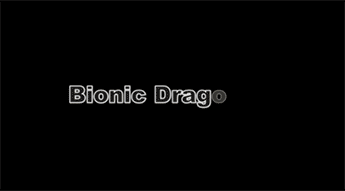 Figure 5 Simulated dragonfly wings
In this article, the high-performance Nafion IPMC prepared by the researchers achieves large deformation and fast response at the same time under the driving of low voltage, and shows excellent multi-mode driving performance of "four-two dials", which can simulate petal opening and closing , Plant and animal behaviors such as vine curl / unwind, and high-frequency dragonfly wings vibration. This technology not only paves the way for the manufacture of large displacement and fast-responding lightweight actuators, but also provides new technical support for fields such as biomedical equipment and bionic robots!
Original link: http://onlinelibrary.wiley.com/doi/10.1002/adfm.201908508
Copyright and Disclaimer: The content of this webpage is obtained by China Polymer Network, which collects information published on the Internet. The purpose is to convey information and share, it does not mean that they agree with their views or confirm their authenticity, nor does it constitute other suggestions. It only provides a communication platform and is not responsible for its copyright. In case of infringement, please contact us to modify or delete it in time. Email:
info@chevronsz.com
. The above works may not be reproduced, extracted or used in other ways without the consent of this website.
(Responsible editor: xu)
Invited to pay attention to polymer technology
科教新闻
More >>
Science and Education News